Brad Gilbert – Broker / Owner 
Brad is the Broker/Owner of Coldwell Banker-City Side Realty. Since entering the Real Estate industry in 1986, as well as being a top salesperson in Residential and Commercial sales, he has served as President of the Lloydminster Real Estate Board, Director and President of the Alberta Real Estate Association, Director of the Saskatchewan Real Estate Association and  Director for Saskatchewan to the Canadian Real Estate Association. Brad was honored to receive the ASR/CMHC 2009 Distinguished REALTOR of the year for Saskatchewan.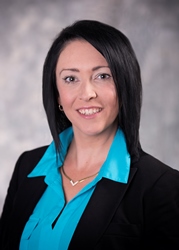 Jennifer Gilbert – Associate Broker/Property Manager ABR®, SRES®, SRS®, CIPS
Jennifer's combined education and employment history brings sixteen years of administrative and management experience with sharpened people, organizational and leadership skills.  Providing trustworthy, honest, extra mile, "YOU" styled service is top priority and as a Lloydminster native, she made a natural progression into a successful Real Estate career in 2008 and has remained a consistent and dedicated top producer, locally and nationally within the Coldwell Banker brand.
In 2013, Jennifer completed her Brokers licensing, Property Management licensing, Accredited Buyers Representative Designation as well as the Seniors Real Estate Specialist Designation.  Not one to sit on the sidelines, she was elected as a member of the REALTORS®Association of Lloydminster and District Board of Directors in 2010, Vice President / Treasurer in 2011/2012, President for 2013/2014 & President for 2014/2015.  Jennifer is currently a Director for The Alberta Real Estate Association, sits on the Professional Development Committee and on a community level sits on the Board of Directors for the Lloydminster Economic Development Authority.
Keeping current in the market and community, with industry trends, through educational opportunities, local networking and general real estate happenings locally, provincially and federally solidifies Jennifer as the "go to" for all your Real Estate needs.
Congratulations Jennifer! 

Jennifer Gilbert of Coldwell Banker City Side Realty has earned the Certified International Property Specialist (CIPS) designation, placing Jennifer among 3,500 elite real estate professionals in over 45 countries.  The designation was awarded to her by the National Association of REALTORS® for completing rigorous coursework devoted to learning international real estate practices and demonstrating proficiency in international business.
The CIPS designation is synonymous with advanced expertise, a global perspective, and distinct understanding of a global buyer.  As a designee, Jennifer has the knowledge and resources to efficiently work with international buyers.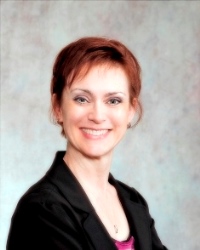 Jackie Gartner – Associate Broker, ABR ®
I believe customer service is the #1 priority to my clients! Homes really do sell themselves but I will assist you in facilitating the transaction as smoothly as possible to possession day as well as after the sale. Either Buying or Selling, I'll guide you every step of the way.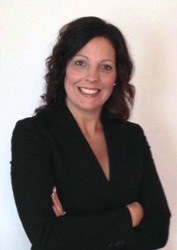 Pattie Todd – Associate Broker
Originally a Realtor from Nova Scotia,  I have brought with me the knowledge and understanding of the Real Estate business to help my clients achieve their goals in finding the perfect home. Residing in Lloydminster for several years now, I have an understanding of the local economic climate, and specialize in understanding and respecting your individual requirements and circumstances. I have the time and energy to be devoted to you and answer any and all of your Real Estate questions . If you like dealing with someone who believes Honesty, Integrity and Professionalism play a big part in this business- then give me a call.
Louis de Kock  – Associate Broker
I was raised on an Alberta farm one hour southwest of Lloydminster.  Later, I worked with my family at an Aviation Business and Fly-In Fishing lodge in Saskatchewan.  After completing High School, I worked service rigs and gained an appreciation for the hardworking people in the local oil industry.  To fulfill my love of flying, I completed my Commercial Pilots License and started my own Aviation Business in Lloydminster in 1994.  Never being one to sit still, I invested in other business ventures, including rental properties.  This experience fueled my desire to become a licenced Realtor, a goal I had in mind for several years!  Let my business and life experiences help guide you in your Residential, Commercial and Rural / Farm Real Estate decisions.
email:  louis-cb@outlook.com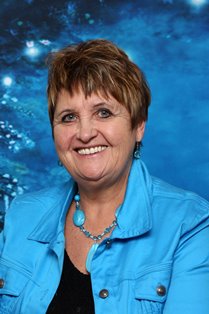 Sandy Hardy – Realtor®
A consistent top producer, Sandy has 35 years of experience in the Lloydminster Real Estate market.  Knowledge in residential, commercial, acreages and farms, have helped her achieve the Presidents Circle award level.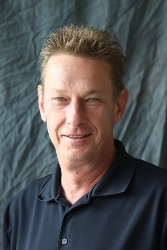 Rick Schesnuk – Realtor®
I have been in the Real Estate industry for over 20 years and try to understand the buyer's or seller's needs to the best of my knowledge, which I feel comes first.  My dedication is to satisfy you the customer.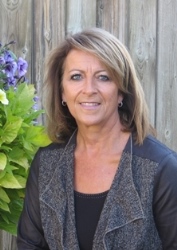 Judy Bexson – Realtor®
I have lived in Lloydminster and surrounding area all my life.  I enjoy meeting people and look forward to helping you with your Real Estate needs. I have the time, enthusiasm and energy to help you with your buying or selling requirements.
Email: judibex@hotmail.com
Sonya Jupe – Realtor®
Originally from Calgary, I've lived in Lloydminster for the past 12 years. I am familiar with our city, as well as surrounding areas.
I'm excited to be working with the Coldwell Banker team and I would be pleased to assist you, whether it's to sell your current property, or to find that perfect place to call home!  Honesty, integrity and a realtor who will look out for your best interests is what you can expect as my client! Moving can be a bit stressful. It's my goal is to ensure your real estate transaction proceeds smoothly, so you can focus on what's important to you!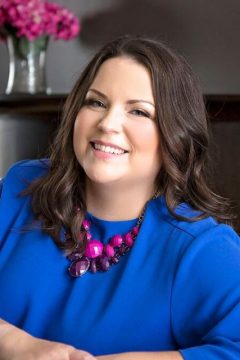 Amanda Warner – Realtor®
Like many of Lloydminster's residents, my Husband and I moved to the Border City over 13 years ago looking for work and settled into a wonderful community, a place we are proud to call home.  Being raised in the Maritimes, I was taught the importance of a strong work ethic and not taking people for granted.   Throughout my career I've developed a strong dedication and appreciation for my customers, my job, the community and people around me.  I'm excited to continue that narrative by providing a genuine, honest approach to the buying and selling process that makes YOU the priority.  I would love the opportunity to help you find your perfect home.
amanda-warner@coldwellbanker.ca 
Kirby Renton – Realtor® 
Kirby has chosen to fulfill a passion in real estate after recently retiring from 25 years as a Surface Land Negotiator in the oil and gas industry. He possesses excellent negotiation skills, vast knowledge of the value associated with farm and ranch lands, and has established an extensive network of landowners.
Kirby's involvement in real estate is varied and extensive, building spec homes, developing commercial lands, and sitting on condominium boards. He designed and built one of the premier acreage developments in the Lloydminster area, Creekside Estates. In addition to his knowledge of residential, commercial and farm properties, Kirby has a great understanding of the value of recreational properties to families in the area after having owned properties in Loon Lake, Bright Sand Lake and Turtle Lake.
Kirby prides himself on attention to detail, integrity, and on meeting the needs of his clients, whether they are buying or selling. Contact him today to discuss your real estate needs.