Coldwell Banker City Side Realty offers complete Property Management Services, and will walk you through the steps of renting out your home.  We screen all rental applications, collect the tenants rent, and coordinate resolution of any maintenance issues, keeping you informed every step of the way!  If you were thinking about renting your home, consider speaking to one of our three licensed Property Managers.
If it's a new home you're looking for, we have a variety of available rental properties, updated regularly on this website!  Just complete a rental application for us to review, and we'll do our very best to accommodate your needs!
PROPERTY MANAGERS:
Brad Gilbert – Broker / Owner 
Brad is the Broker/Owner of Coldwell Banker-City Side Realty. Since entering the Real Estate industry in 1986, as well as being a top salesperson in Residential and Commercial sales, he has served as President of the Lloydminster Real Estate Board, Director and President of the Alberta Real Estate Association, Director of the Saskatchewan Real Estate Association and  Director for Saskatchewan to the Canadian Real Estate Association. Brad was honored to receive the ASR/CMHC 2009 Distinguished REALTOR of the year for Saskatchewan.
Jennifer Gilbert – Associate Broker/Property Manager ABR®, SRES®, SRS®, CIPS®, 2019 – AREA Chair
Jennifer's combined education and employment history brings years of administrative and management experience with sharpened people, organizational and leadership skills. Providing trustworthy, honest, extra mile, "YOU" styled service is top priority and as a Lloydminster native, she made a natural progression into a successful Real Estate career in 2008. She has remained a consistent and dedicated top producer, locally and nationally within the Coldwell Banker brand.
Not one to sit on the sidelines, she was elected as a member of the REALTORS® Association of Lloydminster and District Board of Directors in 2010, Vice President / Treasurer in 2011/2012, President for 2013/2014, Alberta Real Estate Association Board of Directors 2016-2018 and Chair of the Alberta Real Estate Association for 2019.
Keeping current in the market and community, with industry trends, through educational opportunities, local networking and general real estate happenings locally, provincially and federally solidifies Jennifer as the "go to" for all your Real Estate needs.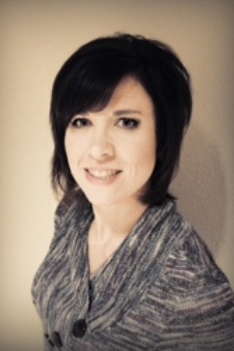 Stephanie Kinch
I was born in Edmonton, Alberta and have lived my life in either Alberta or Saskatchewan.  The best part of living in Lloydminster are the benefits of both provinces that we border on and the close proximity to large cities- 2.5 hrs East or West!  Not only am I the Full Time Office Administrator, but I am also a licensed Property Manager in both Alberta and Saskatchewan.  As a property owner, let me assist you with finding terrific tenants and taking the worry out of managing your property as we have access to a great team of professionals to assist with the needs related to your property.  For the tenant who needs to tuck in somewhere, let me help you find that great rental that suits your needs.  Today and everyday, trust the experience of a licensed Property Manager to assist you in all things rental related!