YOU'RE INVITED
to CELEBRATE WITH US
40 YEARS IN THE BORDER CITY!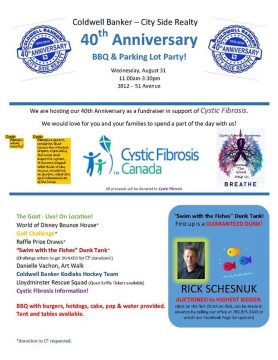 I say it's time we all take a moment and reflect on what "Home" truly means. A place of celebration. A monument of great memories. A moment of tribute to those who help protect our home everyday! That is home sweet home.
For residential, industrial or commercial sales, leasing and property management, our dedicated realtors have served Lloydminster and the surrounding area since 1976. You can count on our experience to guide you whether Buying or Selling in Alberta or Saskatchewan. Our award winning "Premier" Office and our knowledgeable, friendly staff, are here to guide you and support you through every step of Buying and Selling Process.
Coldwell Banker City Side Realty ~ The Best Real Estate Advice on the Border!
We now offer Aerial Photography for Acreage Listings!
Click the link below to view the video!