Scroll to the bottom of the page to view all current OPEN HOUSES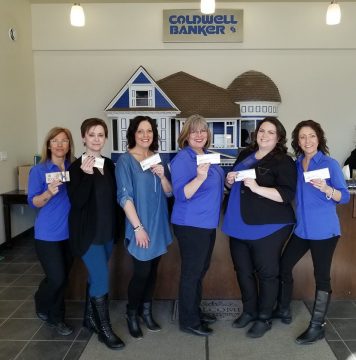 March 14th, 2018 – Tonight the Ladies of Coldwell Banker City Side Realty are ready to present their cheques to the 100+ Women Who Care – Lloydminster & Area!
MAKE IT MATTER MARCH!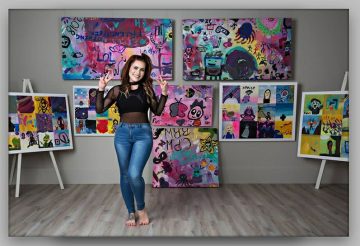 Local Artist Danielle Vachon started an initiative to engage Lloydminster Youth during "Pay It Forward February", as a way to stimulate creativity and cooperation amongst our city's young people.
With these kids, together, they created "THE AMAZING CROUCHING DUCK SERIES" of artwork. There are eight original pieces of art, which will be displayed at
Coldwell Banker City Side Realty – 3812 – 51st Avenue from MARCH 01 – 31ST
and will be available for purchase. All proceeds raised from this art show will be donated to the LLOYDMINSTER YOUTH CENTER!
THE POWER OF BLUE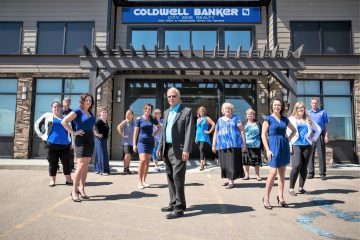 Thinking about a Career in Real Estate?  Click the links below to learn about us!
*********************
Rental Properties are found under the "Listings" tab.  See what we have available and apply online!
Whether you are buying or selling a home, or looking for a place to rent, our Real Estate Professionals & Property Managers are here to help.
780-875-3343
*********************
BEWARE OF SCAMMERS
Please be aware that  rental scammers could be operating in Lloydminster.  The Property Management Team of Coldwell Banker City Side Realty will never contact you about a potential rental property, unless you have completed a rental application form with our company.

  If you have questions about our policies regarding rentals, please contact us at
780-875-3343
************
(click link above to see the awesomeness)
THIS IS WHERE AWESOMENESS HAPPENS!!
***********************
We offer Aerial Photography for Acreage Listings!
Contact your agent for details!