Congratulations to Kathy Harvey on her Retirement!
 "Thanks so much to my clients and colleagues for their years of loyalty and friendship.  It is you, who have helped me with my professional goals, challenges and rewards in my 47 years in Lloydminster real estate sales and management.  Thank you for from the bottom of my heart for every treasured memory. "
Brad and the staff Coldwell Banker City Side Realty wish to congratulate Kathy  Harvey on her retirement!  We have all been so fortunate to have had Kathy's expertise, guidance and professionalism for so many years in Real Estate in Lloydminster and surrounding area.  We have been blessed to have her as both a colleague and a friend.  We thank Kathy and wish her the very best in her retirement!
THE POWER OF BLUE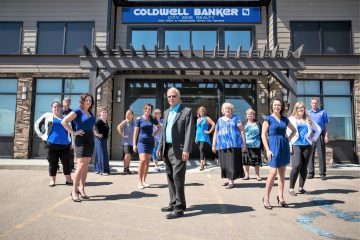 Thinking about a Career in Real Estate?  Click the links below to learn about us!
*********************
Rental Properties are found under the "Listings" tab.  See what we have available and apply online!
Whether you are buying or selling a home, or looking for a place to rent, our Real Estate Professionals & Property Managers are here to help.
780-875-3343
*********************
BEWARE OF SCAMMERS
Please be aware that  rental scammers could be operating in Lloydminster.  The Property Management Team of Coldwell Banker City Side Realty will never contact you about a potential rental property, unless you have completed a rental application form with our company.

  If you have questions about our policies regarding rentals, please contact us at
780-875-3343
************
(click link above to see the awesomeness)
THIS IS WHERE AWESOMENESS HAPPENS!!
***********************
We offer Aerial Photography for Acreage Listings!
Contact your agent for details!